CGN Global, Chicago, IL, March 19th, 2019 – For the third year in a row, CGN Global is proud to announce that it has made the Forbes Best Management Consulting Firms list.
The firm received high praise in the categories of supply chain management, strategy, innovation and growth, data analytics and big data, operations, and other industrial goods.
To produce the list for 2019, Forbes partnered with Statista, a market research company, to produce the annual ranking of America's best management consulting firms. After surveying 7,500 partners and executives of management consultancies, as well as 1,000 senior company leaders, whom worked with these firms over the last four years. The firms were divided into 16 sectors, from aerospace to data analytics and big data to supply chain management to finance.
"CGN Global is honored to make the 2019 Forbes Best Management Consulting Firm list, selected based on client feedback, three years in a row!", said CGN Global CEO, Harsh Koppula. "We are extremely thankful to our clients for recognizing the value of our services. We also thank our CGN Global team for providing the best solutions services to our clients and their passion for delivering the unexpected."
Review the Forbes article here.
Review the list here.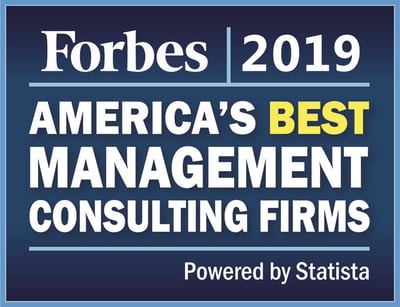 CONTACT
Mathew DeFreitas
Marketing & Communications Specialist
CGN Global
P: (309) 495 - 2169
Mathew.Defreitas@cgnglobal.com