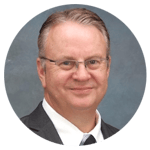 Digital Manufacturing & Supply Chain Management Strategy Director, Caterpillar Inc.
Haydn has over 30 years of experience in manufacturing engineering, operations and supply chain management. He has published over 25 technical papers and is a member of several national and international committees and technical organizations.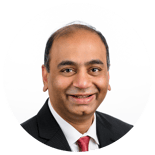 Head of Mexico Operations, CGN Global

Kiran has over 10 years of global business transformation and industrial research experience in product and process design, mechanisms of innovation, and supply chain transformations. He holds a Doctoral degree in Mechanical Engineering from Michigan Technological University. He has co-authored 13 research papers for peer-reviewed journals and international conferences, and has been recognized with several awards from professional societies such as ASME and IAMOT.